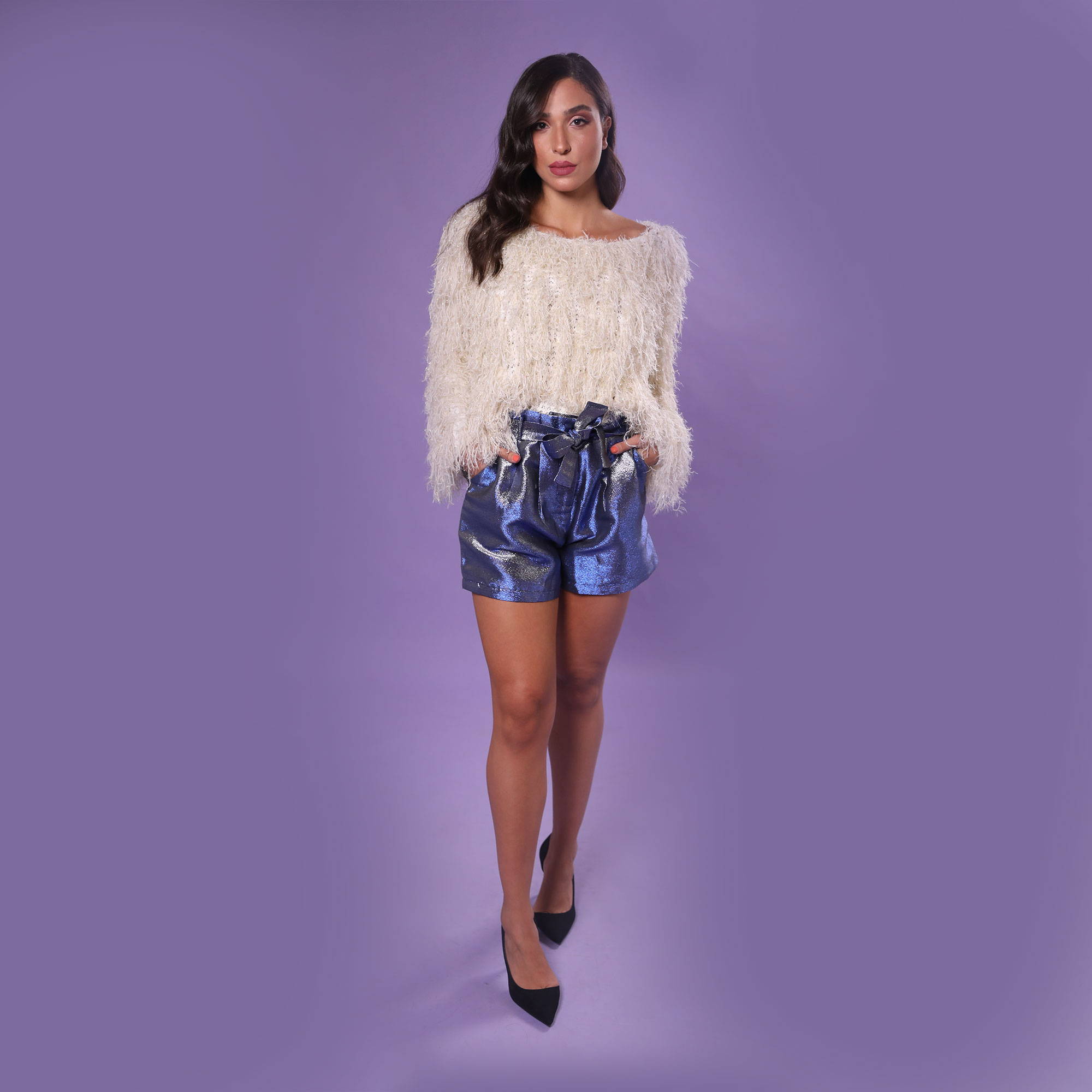 Knitwear sweater with long cotton fringes in a white sheep look and feel details with a laminated satin flared electric blue pant and a matching belt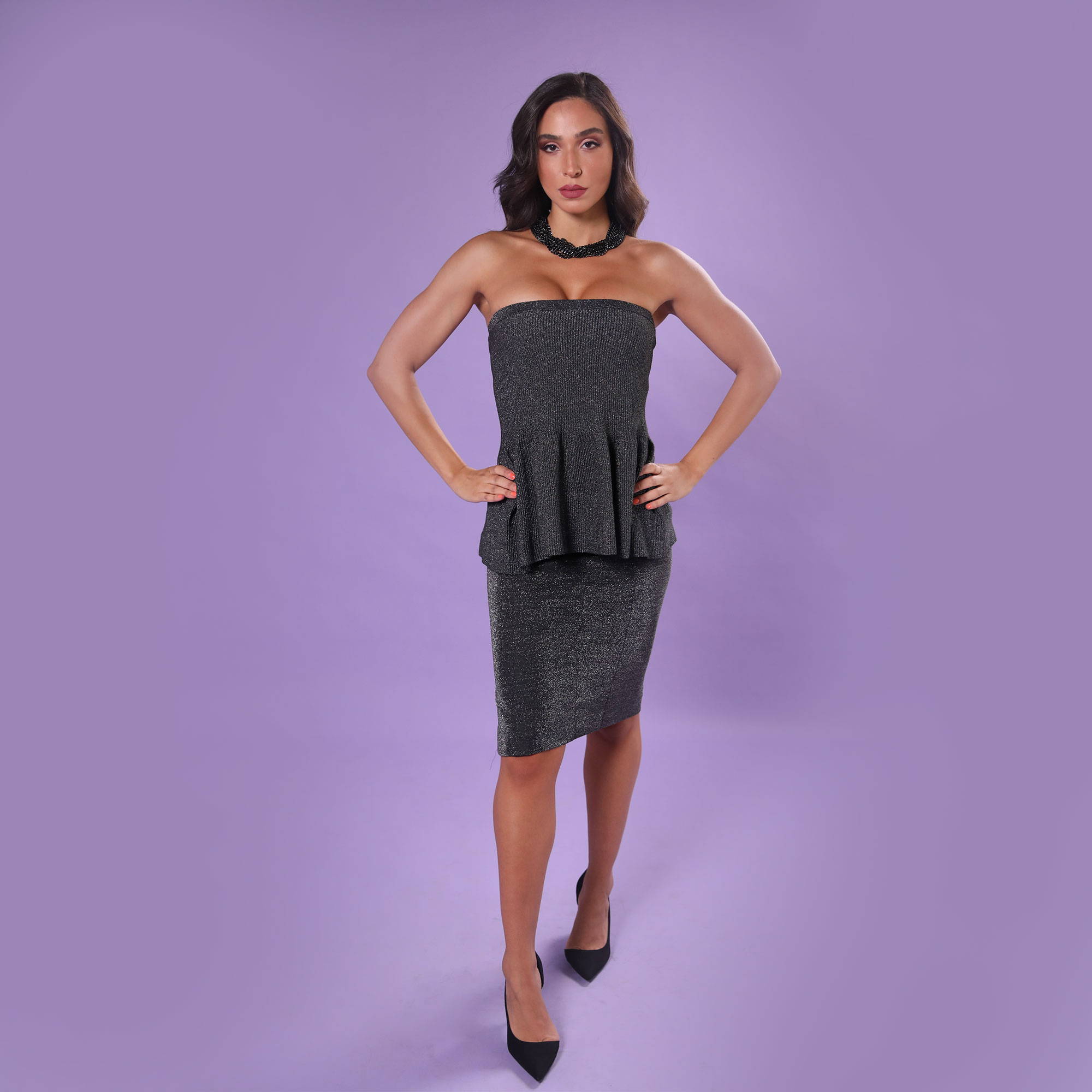 Strapless mid length dress, viscose stretch material, gray and black tie die, generous frills on the chest.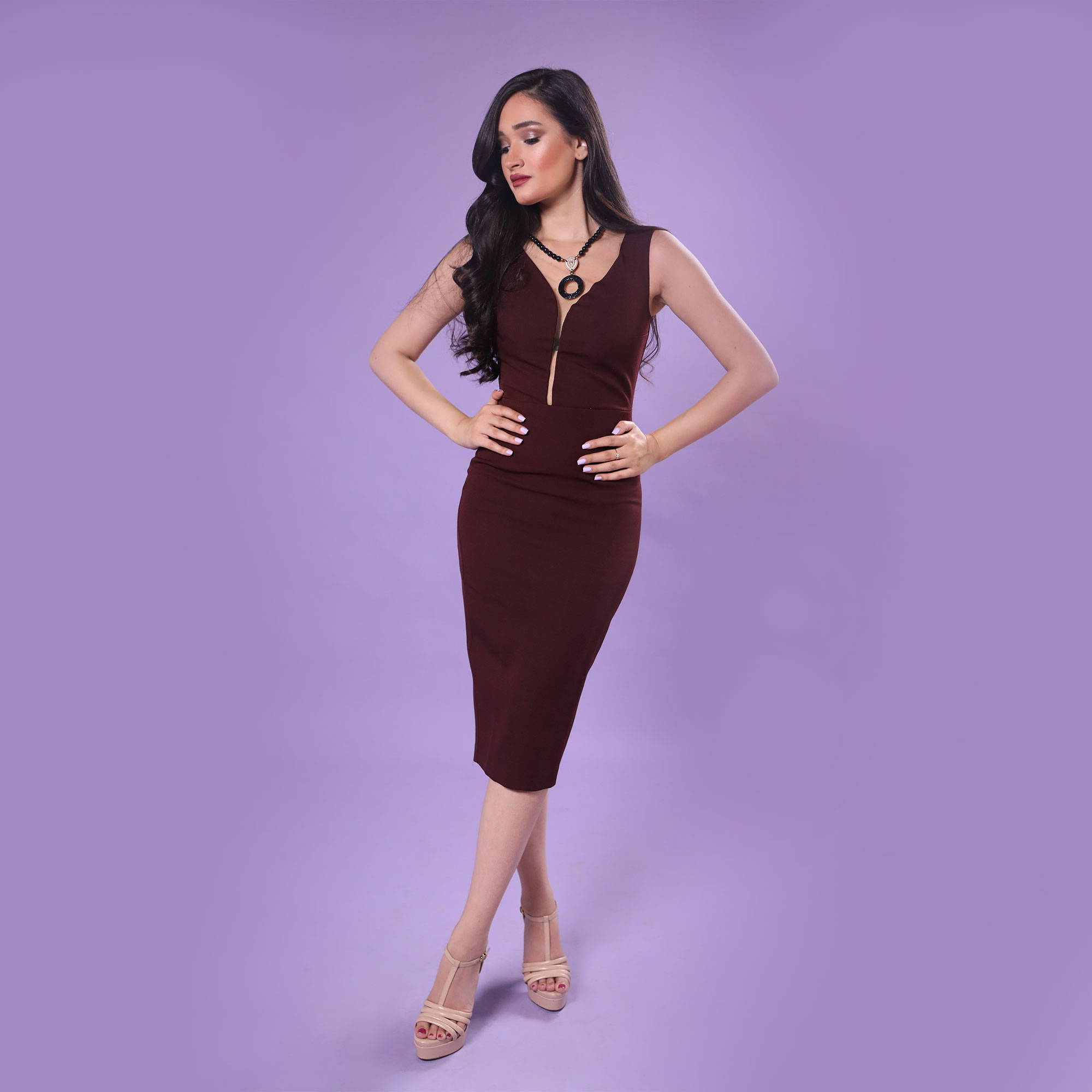 Mid length dress, thick strap with generous slit from the chest, stretch crepe material in burgundy color.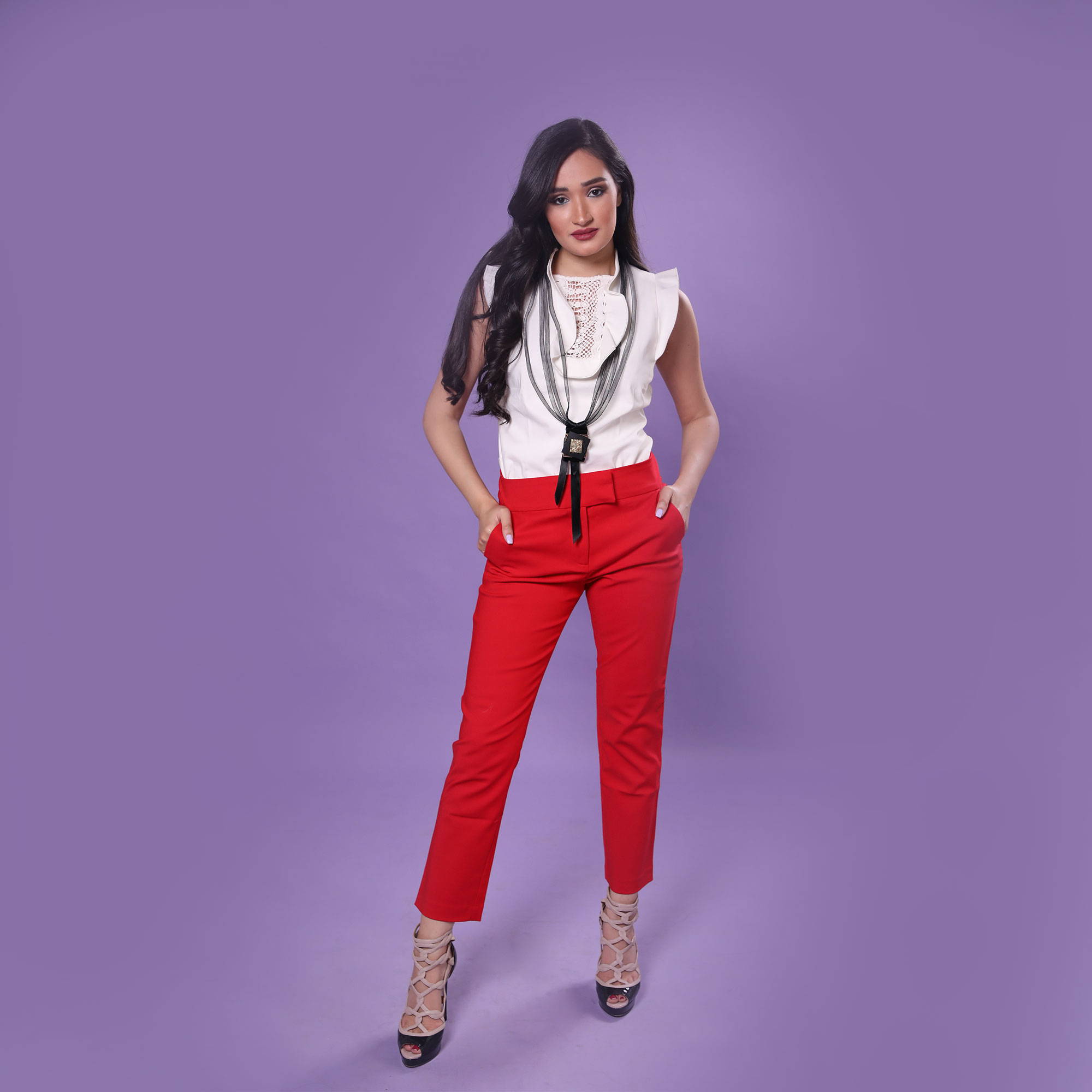 White cotton round neck shirt with detail embroideries on the chest with Spanish sleeves style, along with a red cotton stretch drain pipe straight cut pant

Double breasted best, peak lapel, red color, triacetate material with a wool classic pant and a ping on the front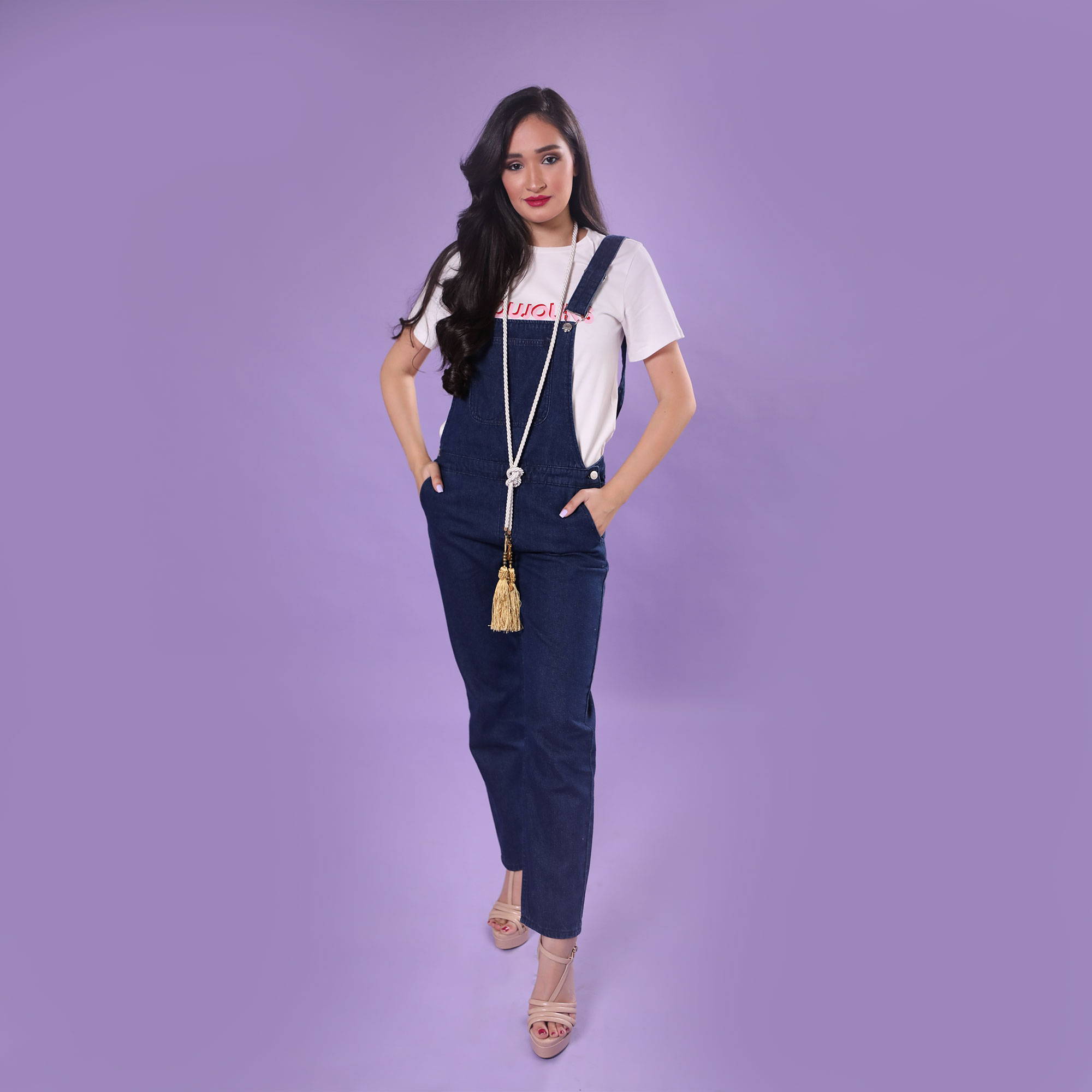 Oversized white viscose and cotton t-shirt with a soft dark blue denim overall, drainpipe pant cut, 2 straps from the chest and a front pocket on the pants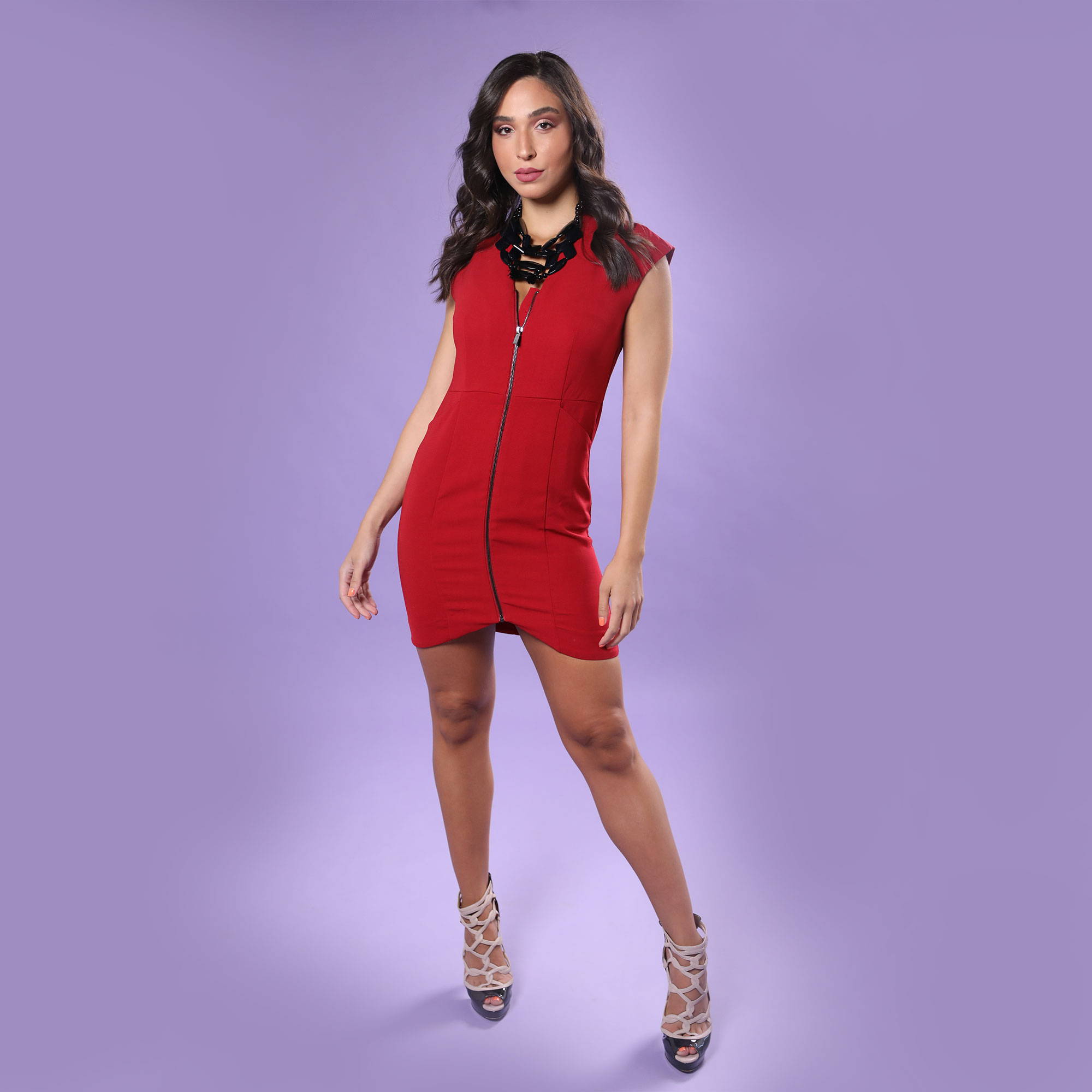 Cotton stretch shirt dress cutaway sleeves with long zipper.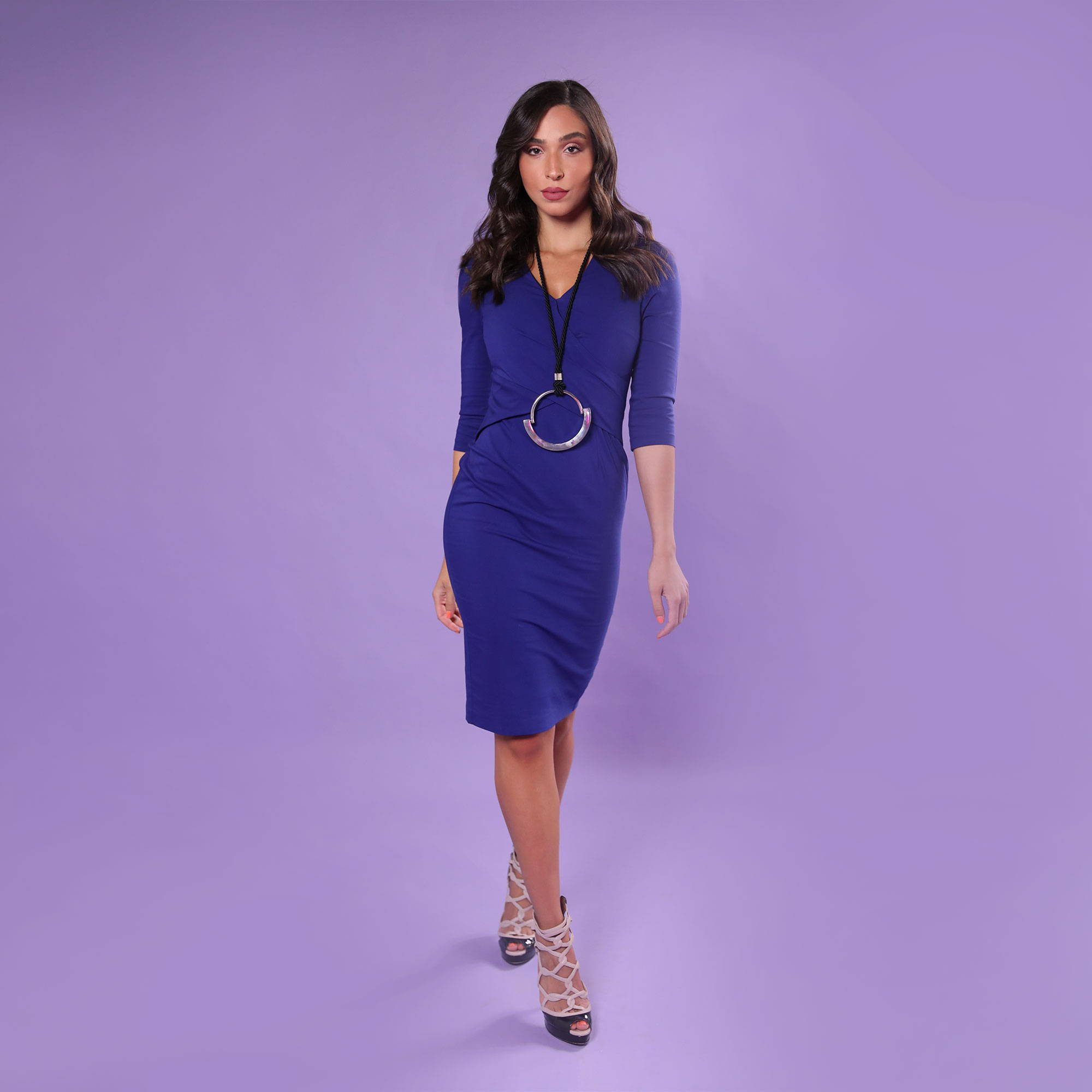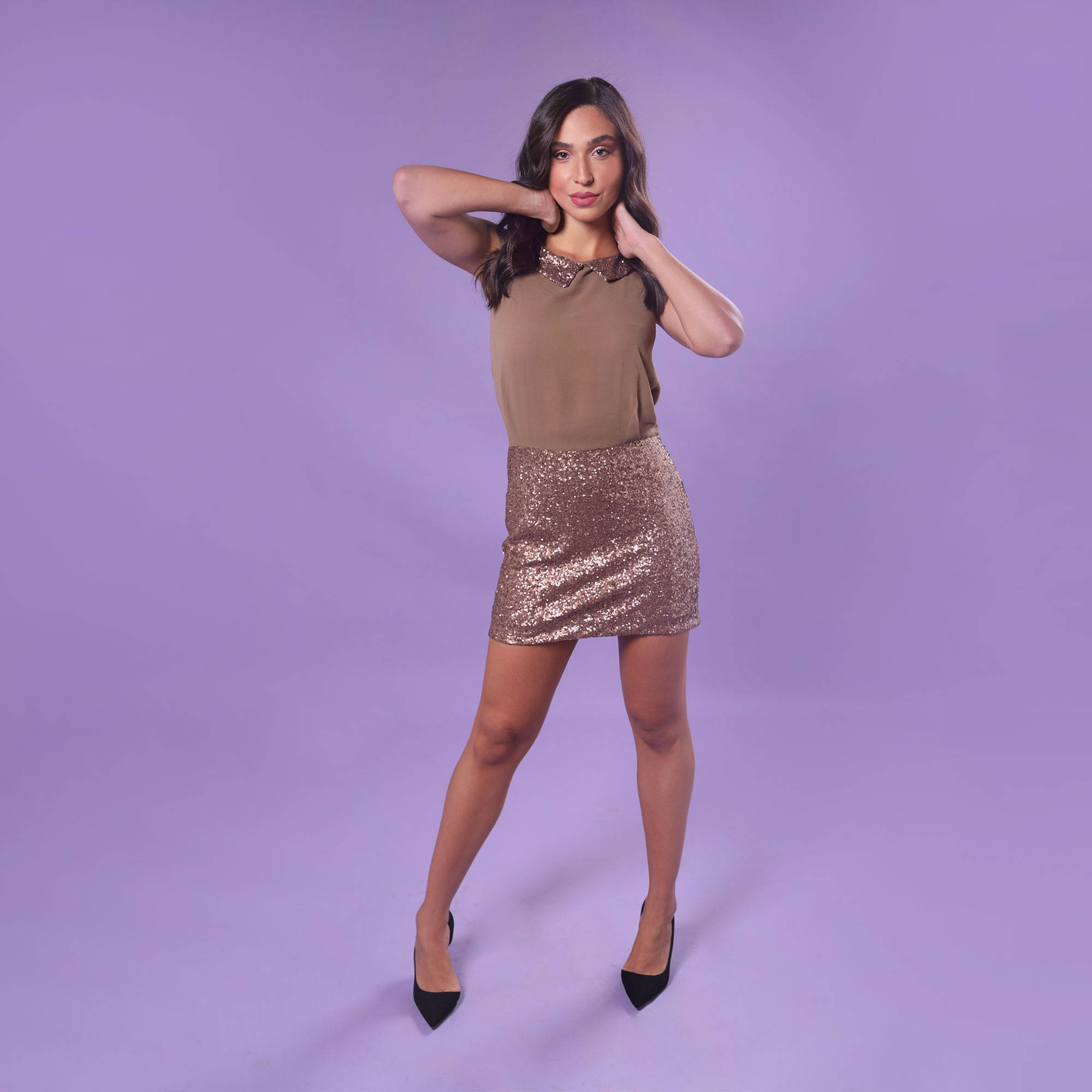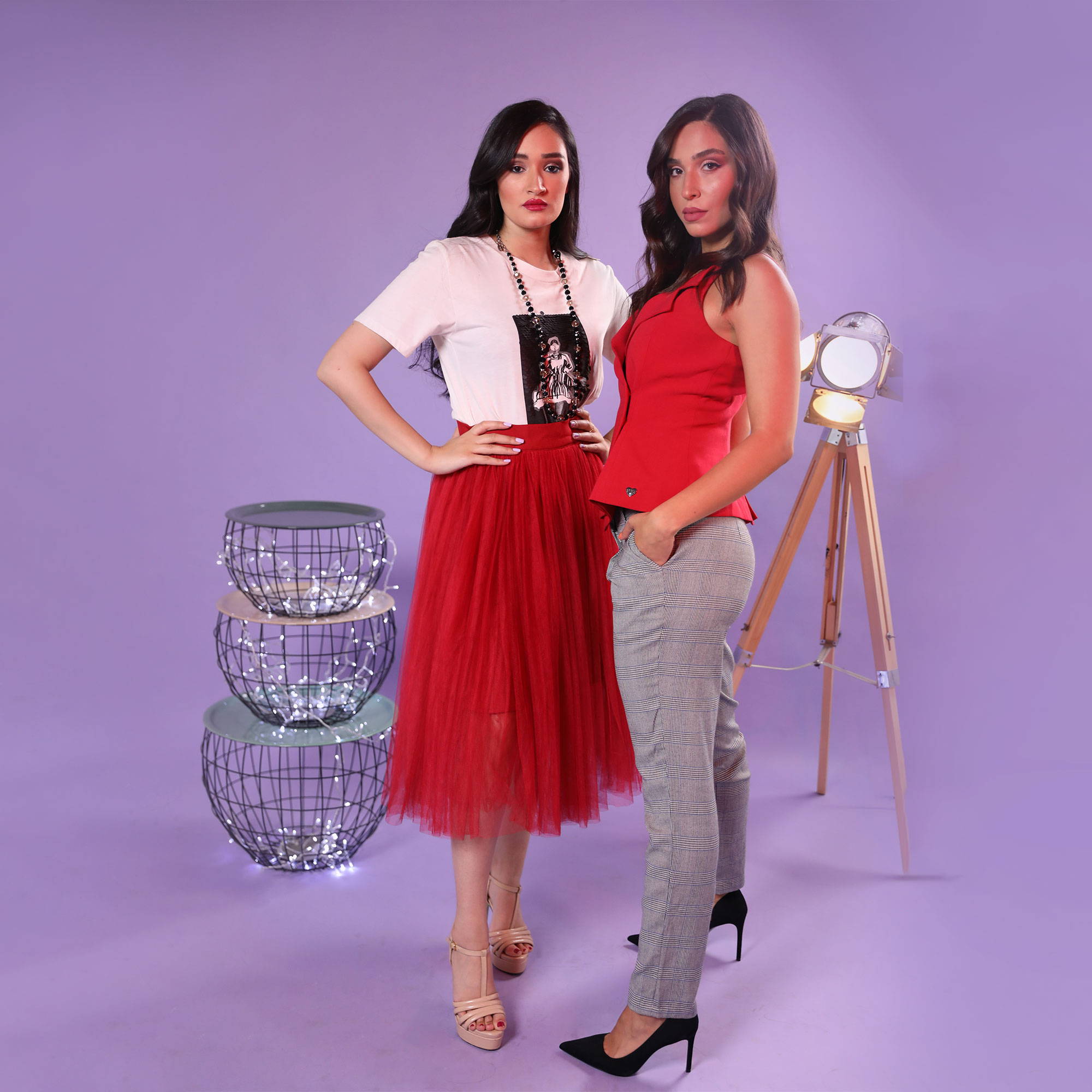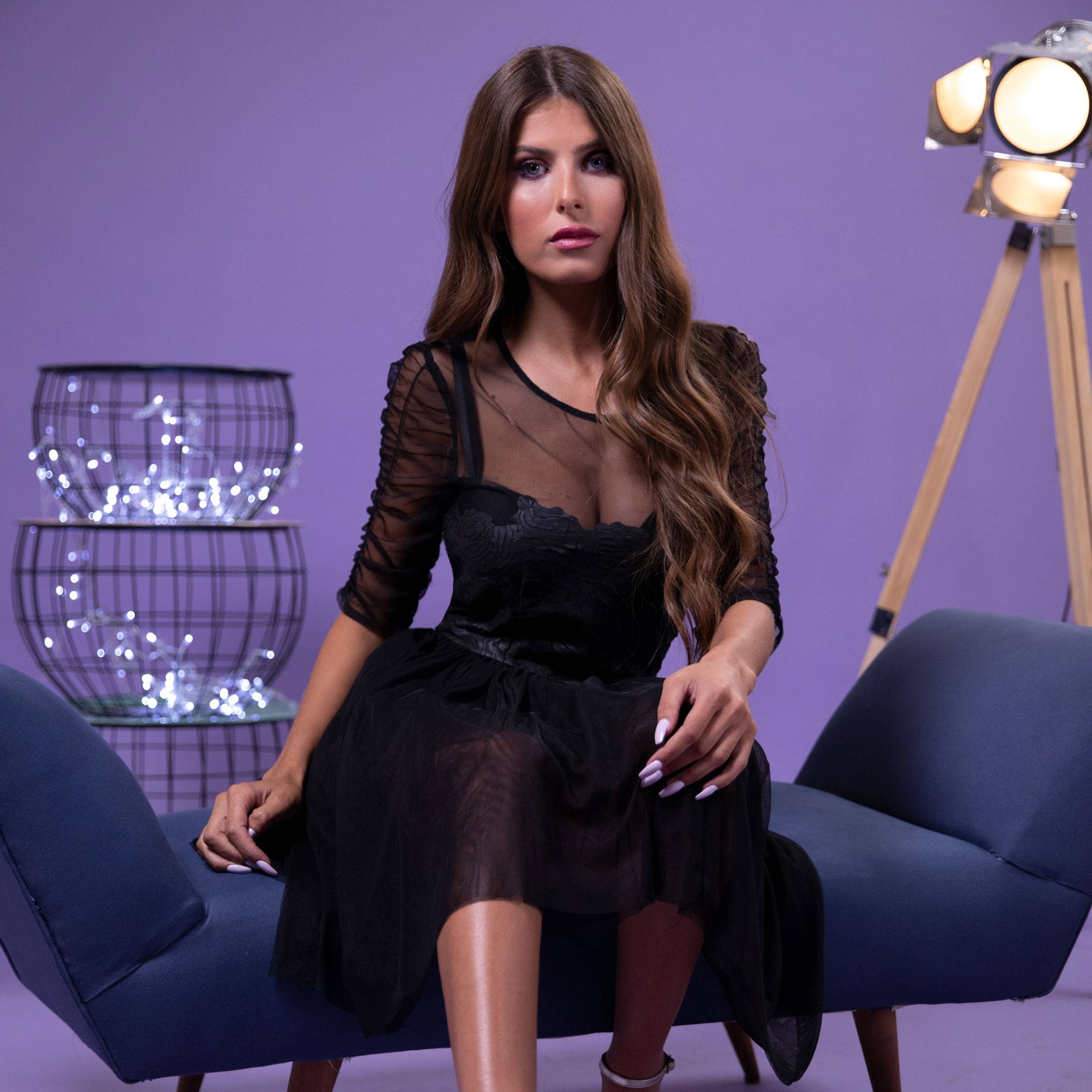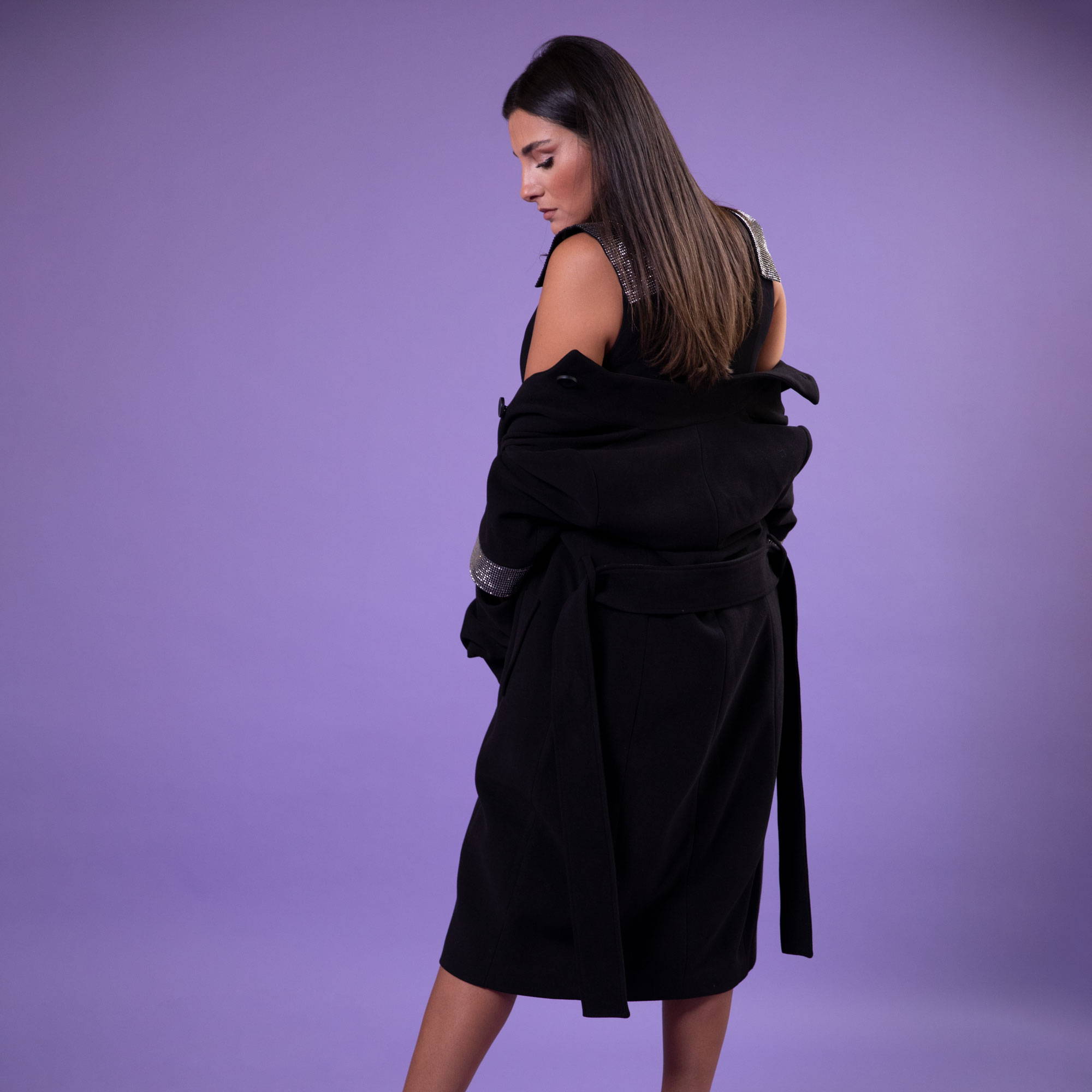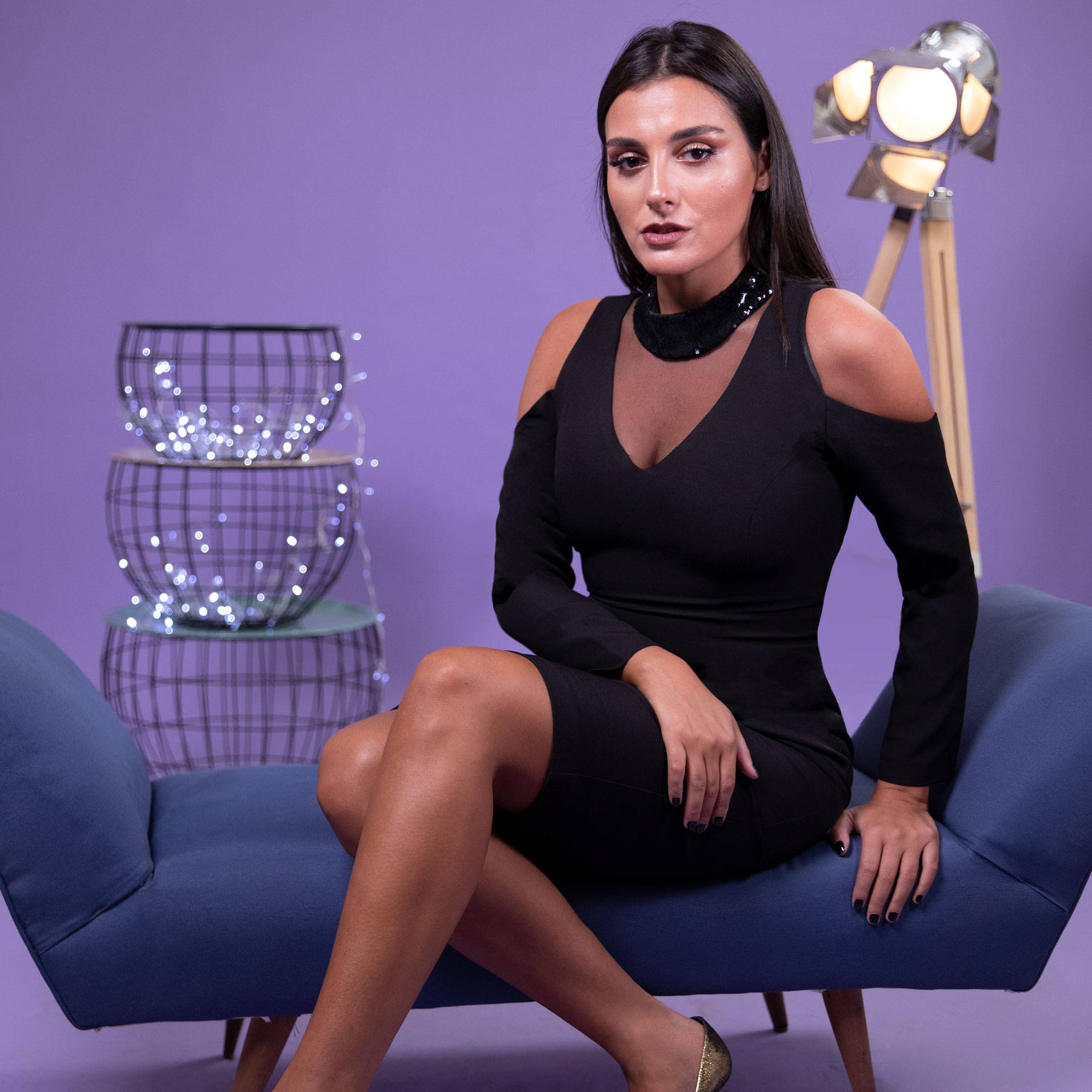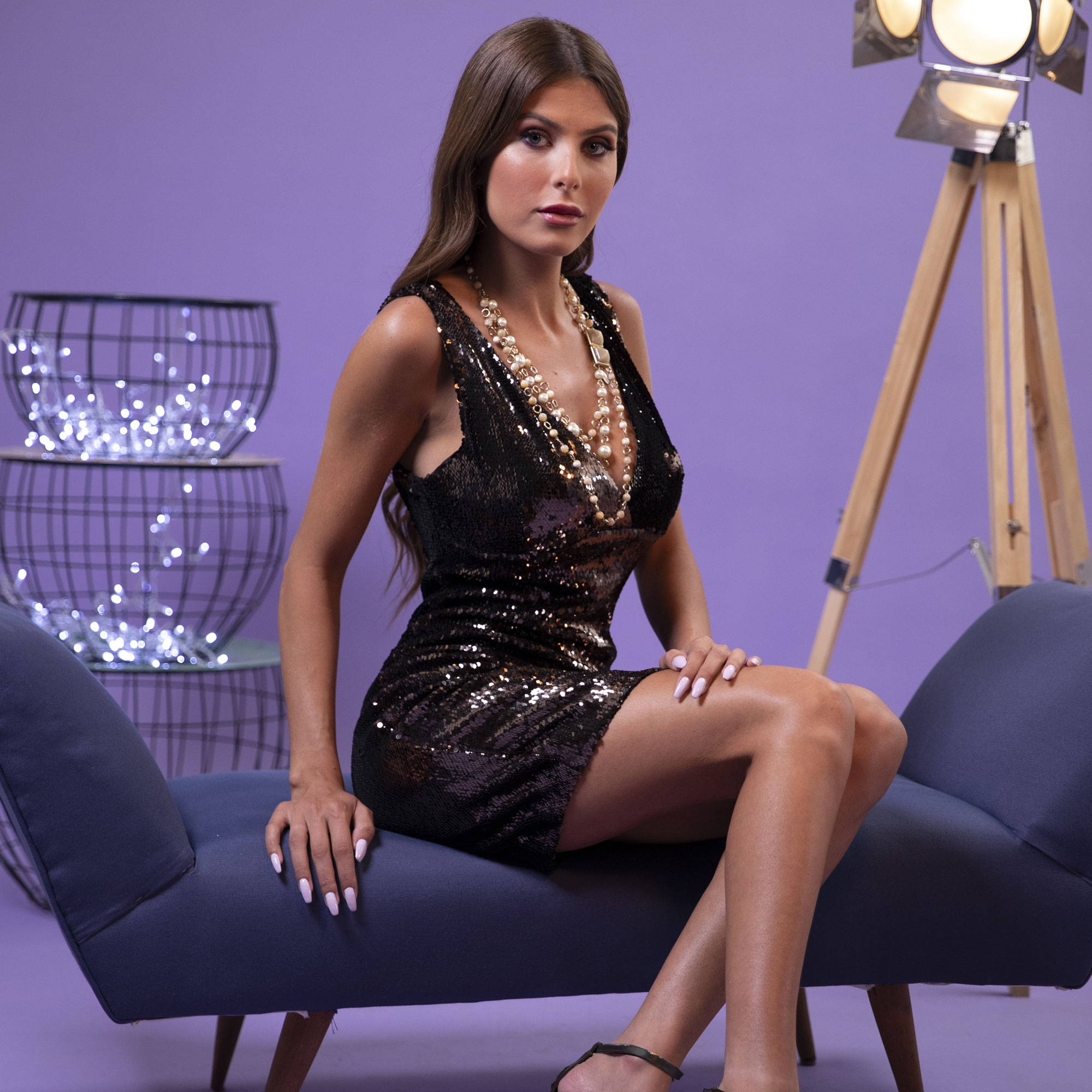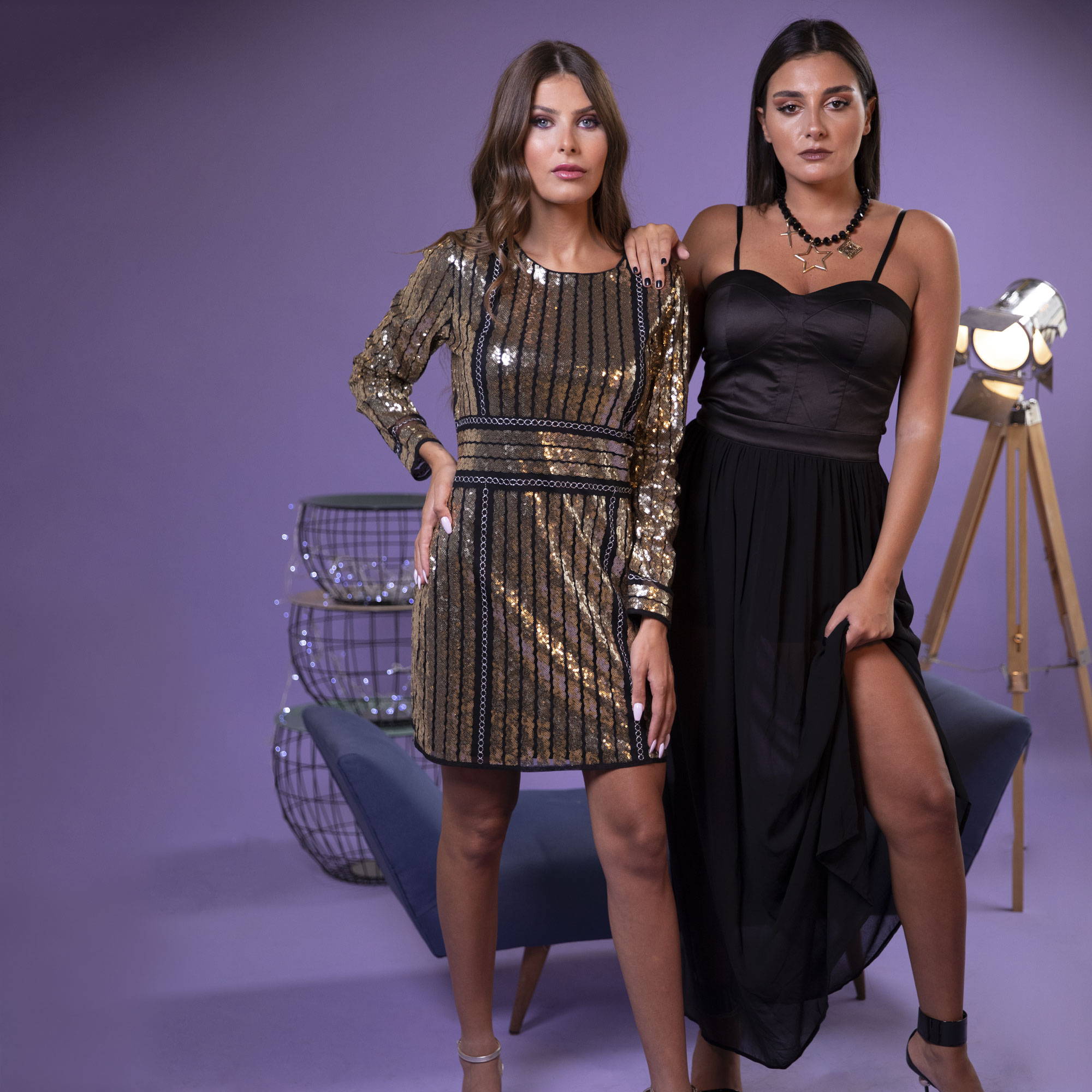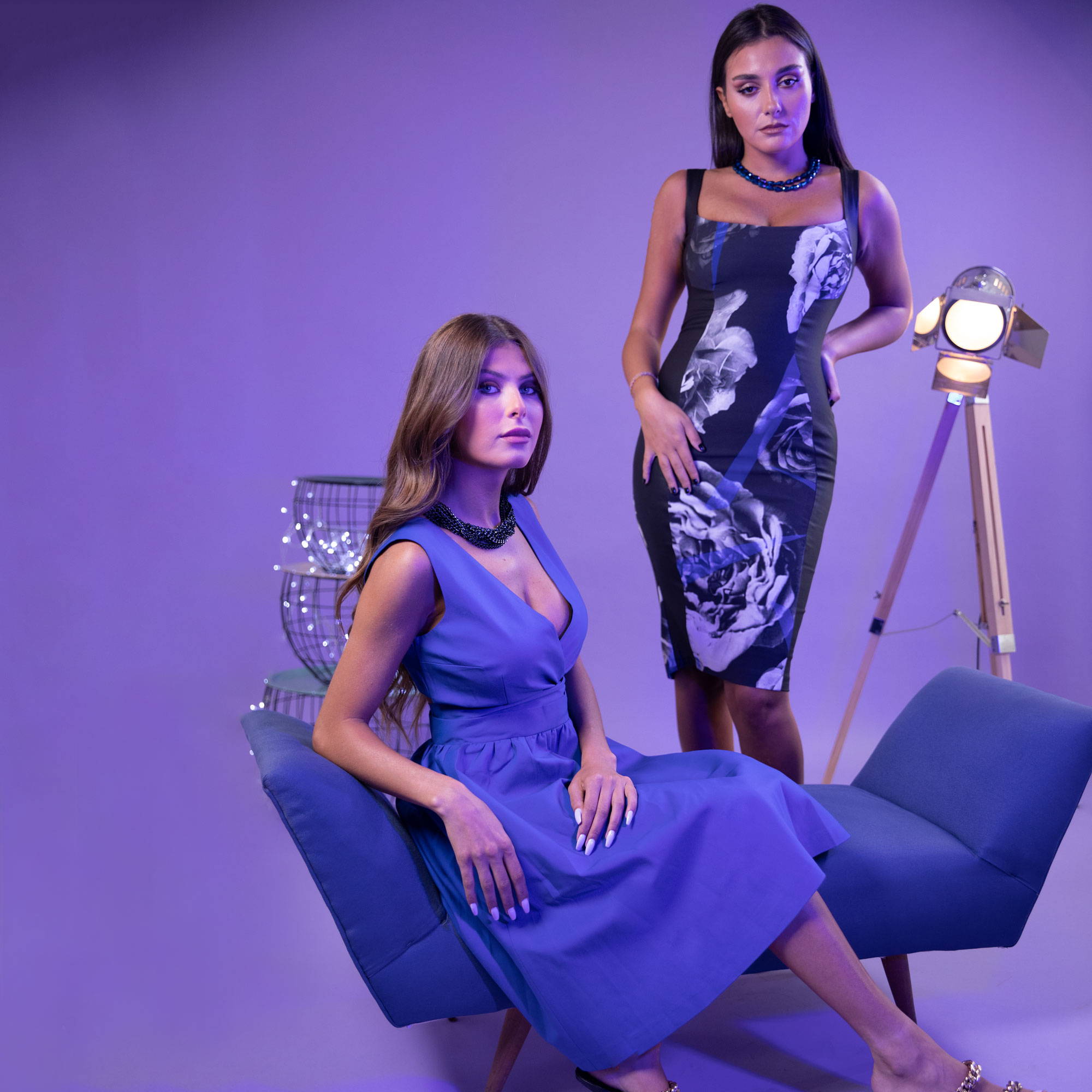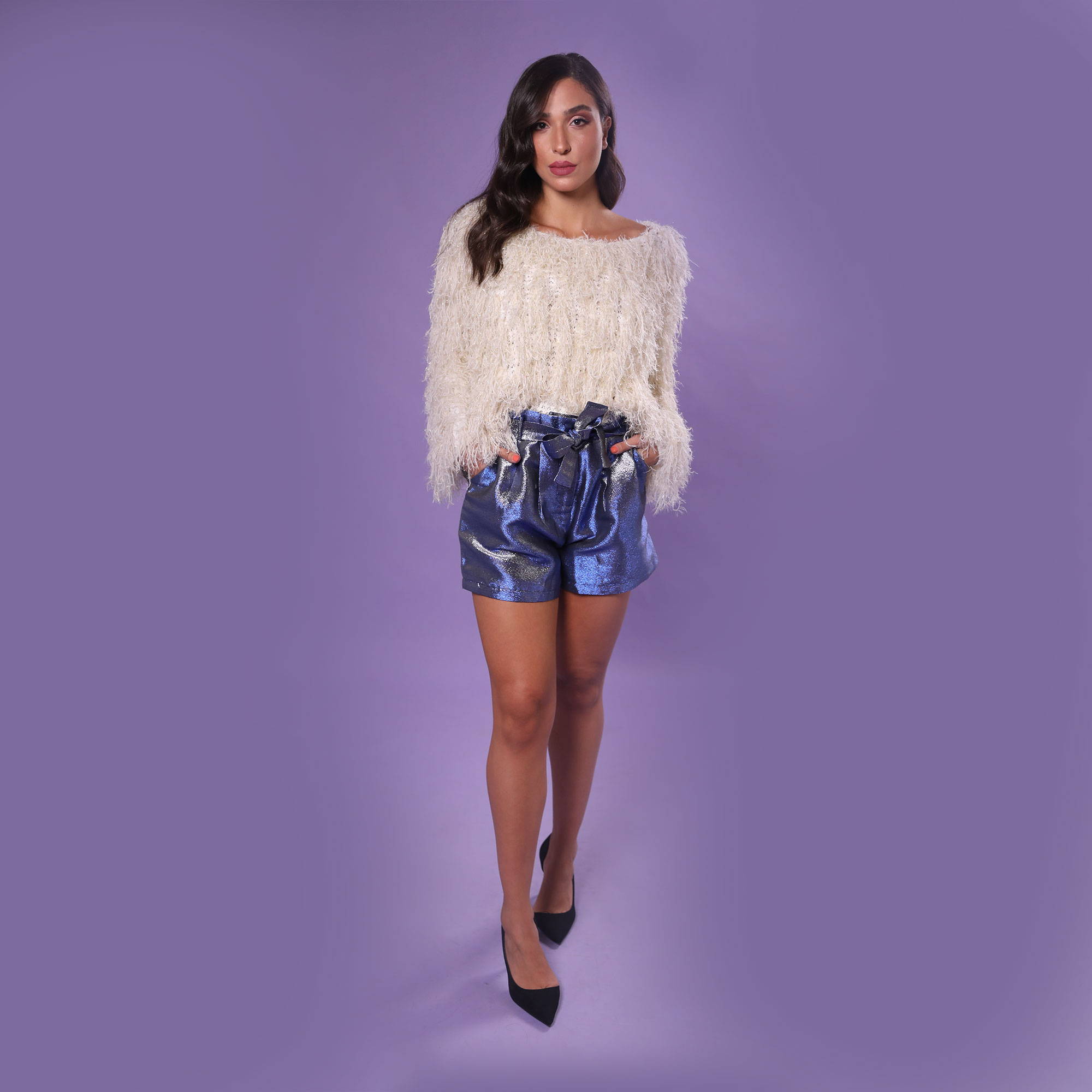 Knitwear sweater with long cotton fringes in a white sheep look and feel details with a laminated satin flared electric blue pant and a matching belt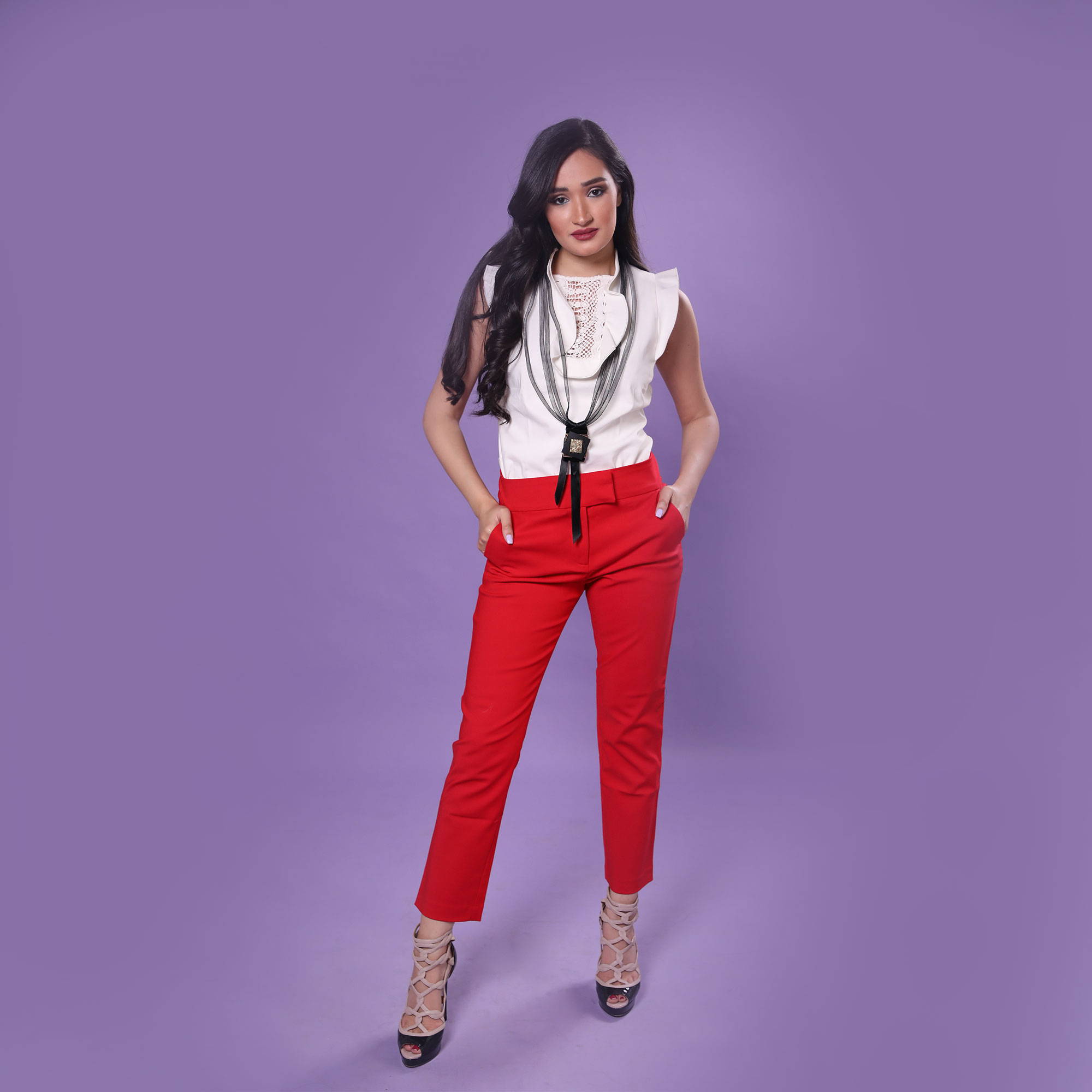 White cotton round neck shirt with detail embroideries on the chest with Spanish sleeves style, along with a red cotton stretch drain pipe straight cut pant